HarryHomers FAQ's and help.



To set TeamSpeak 3 to push to talk


Go to the capture settings on the left hand side.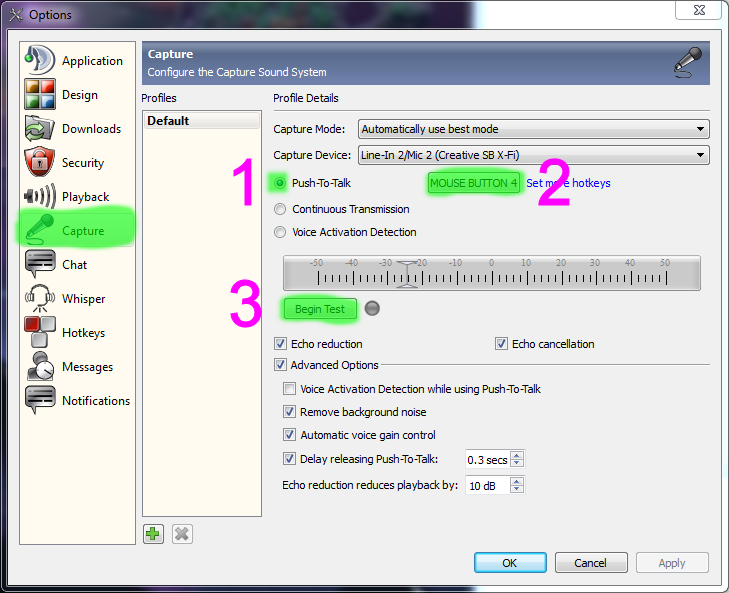 Select the push to talk button marked number 1.
Click the set hotkey button marked number 2 to select the button you want to use for Push To Talk.
To test your Push To Talk button works push the Begin Test button marked number 3, once tested click this button again to finish the test.

Once your happy that it is set to your satisfaction click on the Apply button in the bottom left of the window followed by the Ok button.