ROP River

Axis have just discovered the formula of a powerfull poison.
Allies have to retrive the formula and transmit it in order to prepare an antidote for allied troops.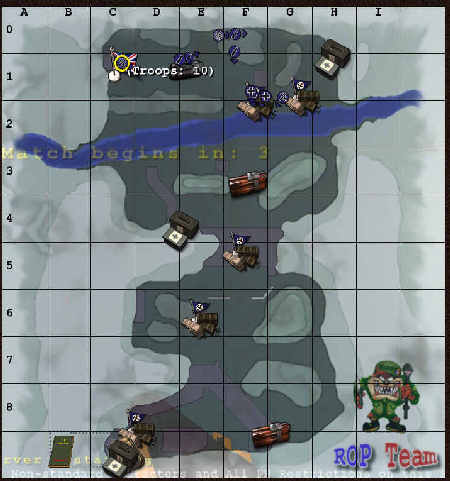 Allies.

Escort the tank to the bridge.

Build the bridge and reinforce it.

Escort the tank to the main door after blowing
the tank barrier.

Build the rope bridge for second foot access
across the river.

Once the tank has destroyed the main door escort
it to the inner bunker door,
destroying the tank barrier as you go.

Blow up the side wall for further access.

Take the garage forward spawn flag.

Build the ladder to gain access to the formula documants.

Destroy the poison pump and the two side doors
to gain alternative entrance.

Steal the documants and return them to the
command post for transmission.