Braundorf

Allies must attack the research facility at Braundorf.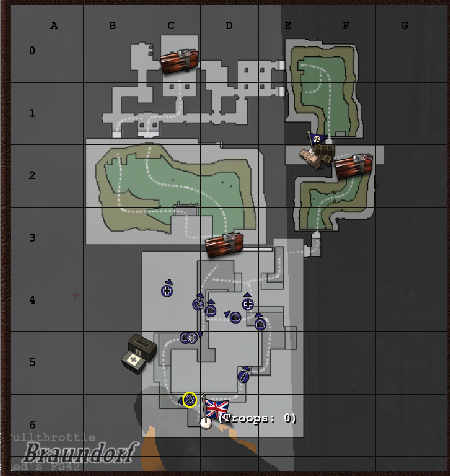 Allies

Dynamite the main gate.

Capture the factory district spawn.

Dynamite the side door.

Build the command post to create a new spawn
point closer to the bunker.

Blow the side gate to gain access to the bunker.

Destroy the bunker controls.