Fliegerhorst

1945, Southern Germany.
Axis forces have developed a very poison gas that they plan on releasing over the enemy by air.
Allied forces have found the hiding place and secured the gas, but can they hold it.
Safest way to be sure is to destroy the airplane
that the Axis forces are planing to use for the gas release.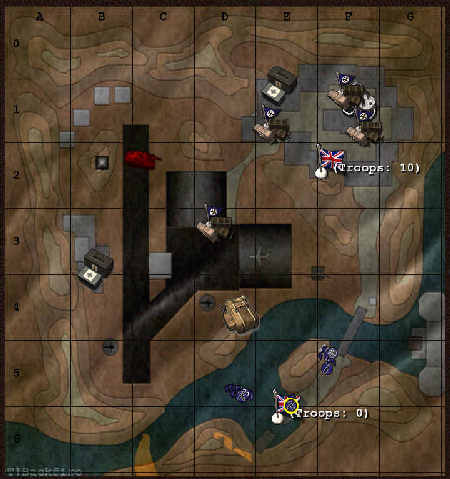 Allies

Find and repair the tank

Escort the tank to the hanger where it can destroy the airplane.

Destroy the two tank barriers on the way.

Destroy the side fance to gain a second access point to airfield.

Axis

Build the gas bottle drop off point next to the plane.

Steal the Gas bottles from the truck

Place the Gas Bottles in the drop off point.