Frostbite

A convoy is about to make a shipment of supplies that could bolster Axis resistance in the region.
The Allies must steal the Supply Documents and radio them back to Allied Command so the convoy can be intercepted in time.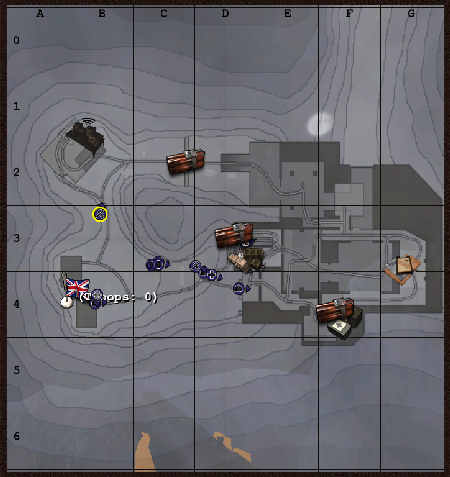 Allies

Must blow the main entrance.

Blow the storage entrance.

Blow the side entrance.

Steal the documents and take them to the radio
transmitter near the axis command post.