Glider

Spring 1943, the Austrian Alps
Axis engineers are developing a powerful new tank in a secure research facility.
It is vital that one of the prototype Jagdpanther models be photographed for assessment.
Some Allied 'Horsa' gliders are in enemy hands and are crated in a nearby Axis outpost.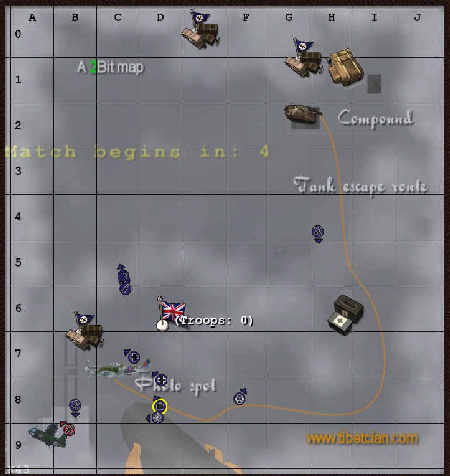 Allies

Must build the power generator to launch
the gliders once built.

Capture the outpost, build and use the gliders.

Capture the island for a forward spawn point.

Build the command post at the glider drop off
point for a forward spawn.

Build the assault ramp for access to the tank door generator.

Destroy the generator for the tank door to open.

Destroy the two tank barriers and excort the
tank to the photography point.