MLB D Day

Allies have to rush up the beach, access the enemy basement,
steal the war documents and return them to the beach radio to transmit them.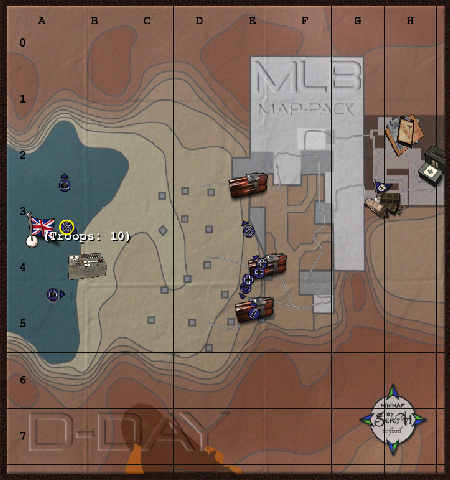 Allies

Dynamite the Axis sea wall.

Dynamite the main entrance.

Dinamite the side entrance.

Capture the forward bunker.

Gain access to the basement and steal the documents.

Return them to the beach radio.