Navarone

Axis are planning on executing over 2000 english soldiers on a Greek island called Kheros.
The Allied forces plan a rescue by sea.
But in the waters leading into the island of Kheros is the island Navarone.
On the island of Navarone the Axis have 2 huge cannons inside a cliffwall with a shooting range of 200 kilometers.
So the mission is to blow the cannons from inside the fortress in the cliffside.
If they fail they will be responsible for 2000 Allied soldiers lifes.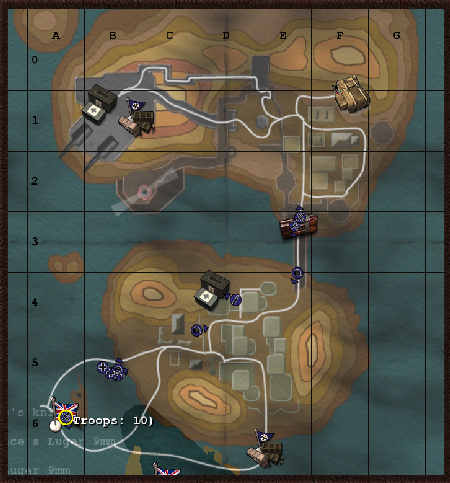 Allies

Build the beach assault ramp.

Take the flag for the town forward spawn.

Blow the bridge barrier.

Blow the access door under the bridge.

Gain access to the underground bunker and
build the detonator below the cannons.

Lower the lift to set off the explosion.

You can gain a further access to the bunker
with the aid of a covert op via the lighthouse.