Reactor Final

At a hidden base high in the Alps, the Axis are nearing completion of a functional nuclear reactor.
Allies must destroy it at all costs.
The strike team has devised an ingenious plan.
Instead of attacking the heavily defended reactor itself, they will strike the lightly defended coolant facility.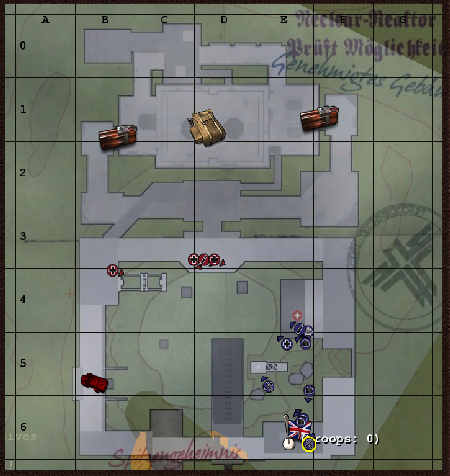 Allies

Gain entry to the base by using stolen explosives
and a hijacked truck.

Take the forward spawn flag.

Blow both of the collant bunker doors to gain access
to the tanks.

Destroy both of the coolant tanks.