SOS Secret Weapon

Secret Weapons are cool!
Thatīs why you have to steal one from the evil axis forces
Deliver it to the hands of all sweet and dandy allied scientists.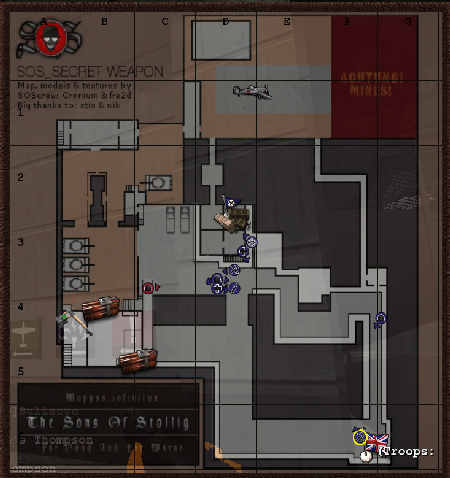 Allies

Capture the forward spawn flag.

Blow the upper door.

Blow the lower door.

Build the radio to activate the launch codes
for the airplane. Protect it well.

Steal the secret weapon document and take it
to the drop point at the airplane outside the factory.

You can not deliver the document if the radio is not built.